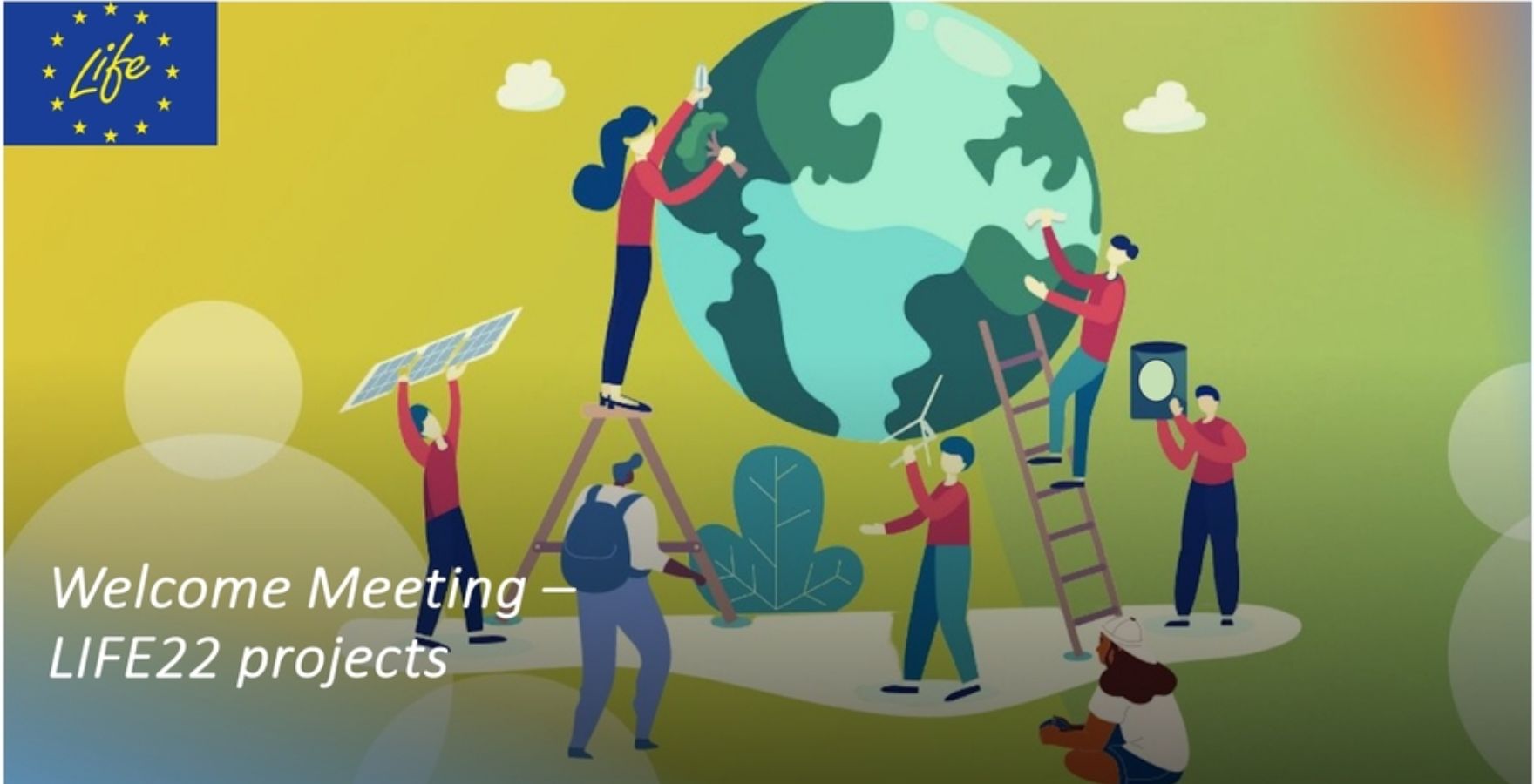 Research and Innovation projects presented at the LIFE Welcome Meeting!
The European Climate, Infrastructure, and Environment Executive Agency (CINEA) extends a warm invitation to all participants in the LIFE22 projects. This "Welcome Meeting" promises to be an informative and engaging event where you'll have the opportunity to:
Get acquainted with CINEA, the external monitoring team, and fellow LIFE22 project members.
Gain insights into essential policy topics and the intricacies of the LIFE Programme rules, covering financial, technical, reporting, dissemination, communication, and Close to Market (C2M) aspects.
Showcase your project and its potential impact.
Mark your calendars for the following online sessions:
1. The Welcome Horizontal Session: Join us on Tuesday, October 3, and Wednesday, October 4, 2023.
2. Thematic Sessions: Tailored for specific project categories:
Climate Action (CLIMA) projects: Thursday, October 5, 2023.
Nature and Biodiversity (NAT) projects: Wednesday, October 10, 2023.
Circular Economy and Quality of Life (CEQL) projects: Wednesday, October 11, 2023.
3. Financial Management Session: Specifically designed for administrative and financial managers on Tuesday, October 24, 2023.
Julie Abergas-Arteza, Communications, Dissemination, and Synergy Officer at Z-ONA4LIFE and Marketing Analyst at Trust-IT Services, will be actively participating in the thematic session titled "Circular Economy and Quality of Life (CEQL)" on October 11, 2023, from 9:00 AM to 1:00 PM CEST. During this session, she will present the project's pioneering initiative, demonstrating the practicality and cost-effectiveness of producing synthetic Z-ONA zeolite on a pilot scale.
Don't miss this fantastic opportunity to learn more about our journey with LIFE22 projects and connect with experts in the field. 
For more details and registration, visit the "Welcome Meeting - LIFE22 Projects" website.
We look forward to seeing you there!